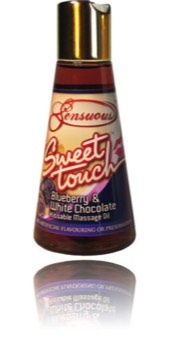 Blueberry & White Chocolate

Your sensual massage will reach a new level with this divine Kissable Massage Oil in Blueberry and White Chocolate. Silky smooth to the touch, these water-based oils release a tingling warmth when you blow on them. To finish your massage off with a flourish you can taste the delicious flavour and let your lips explore.

Containing no artificial flavouring or preservatives, these gorgeous oils are also hypo-allergenic and latex-friendly.
Party to Empower Women
in Business and Bedroom