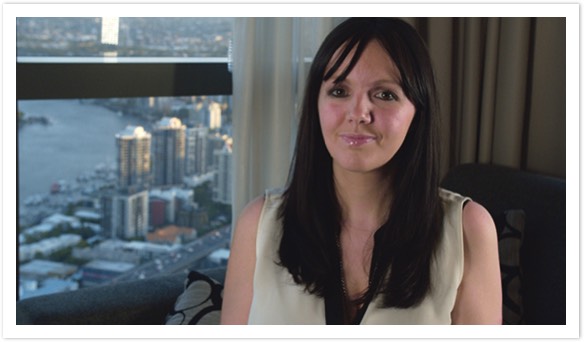 April Nites was started by Gemma and Nopi Goswami in 2008. In a very short space of time it has gone from being a Brisbane-based party plan business to a nationwide network of consultants.

Gemma came to Australia from the UK in 2004 and could not find anywhere where she could buy sex toys and feel comfortable. She also looked into joining an adult party plan company so hunted around but was put off by the elevated costs of demonstration kits. This led to the unique consultant structure offered by April Nites. April Nites consultants do not have to come up with any initial outlay to get their business off the ground. Not only is this good business sense but helps to empower women from all walks of life and situations. Empowerment is the foundation on which April Nites is built.


The unique structure and format of April Nites parties has contributed to the company's rapid growth. And this is just the story so far. We would love to have you along for the ride!

The time is ripe Australia. Come and party with us!!!

Every woman, regardless of age, sexual preference, situation or background has the right to enjoy a rich and vibrant sex life.

The freedom to enjoy sex is the ultimate feminist message.

Feeling sexy is about taking care of the whole body and stimulating all the senses.

Everyone should try a vibrator at least once in their life!


Our consultants should be rewarded for their efforts and share in our success.

April Nites' mission is to revolutionise the adult industry in Australia. Traditionally thought to be a male dominated arena - we believe that sex is, in fact, an important and necessary part of the modern woman's life. At April Nites, we create a comfortable and supportive environment in which women feel free to ask questions, to sample and buy products, and to talk openly about their sex lives. April Nites aims to empower real women from all walks of life.

April Nites' second but equally important mission is to provide affordable adult products without compromising on quality. We are able to do this due to the meticulous research, time and effort we put into sourcing the best products from both Australia and overseas. In addition, our unique business structure is designed to keep costs down so that we can pass on the savings to you.

Our founders have both cut their teeth in the adult retail and party plan industry in Europe. Now April Nites is bringing to Australia the same liberated approach to sex enjoyed by women on the continent.


Our consultants have been trained in the art of delivering adult parties and are a fantastic group of knowledgeable and approachable individuals. Coming from all walks of life, they all share in our mission and are dedicated to making our parties the most fun, exciting and informative in the adult party planning industry
.
Party to Empower Women
in Business and Bedroom