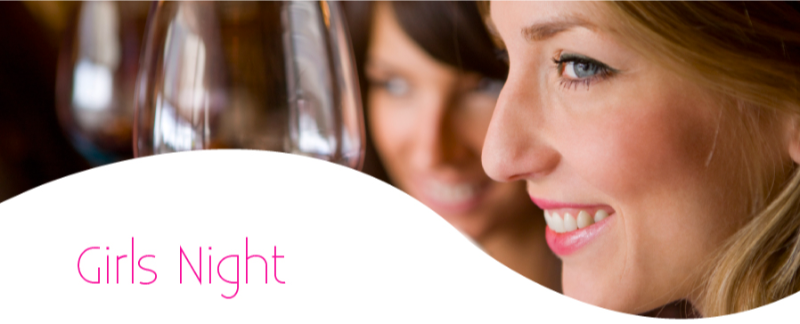 In our busy lives it is often hard to find time to catch up with girlfriends and let our hair down. But it really is the best therapy. Invite your friends over and then we will take care of the rest. We will bring the party to you so you can enjoy the party atmosphere and a girly catch up without having to leave the comfort of your own home.


At an April Nites party we play hilarious games to get everyone in the party spirit. All games our optional but whether you are playing or watching you will cry laughing! With a range of over 150 games, from the famous musical vibrators to the sexy alphabet, no two parties are ever the same! And with prizes on offer for the winner you will want to join in!


Our demonstration is both entertaining and educational and our consultants are highly trained professionals. Not only will you learn from your consultant but you will learn from each other. There is no forced sharing but women often feel comfortable enough to discuss things with each other that they may not in any other setting. It is a wonderful way to bond with your girlfriends and it feels fantastic to know that other women are thinking and experiencing similar things.


Our hostesses receive 10% of all sales to spend on fabulous products from the April Nites range. In addition, hostesses can receive a gorgeous toy or lingerie gift. Our consultants also offer their own special rewards and discounts so ask your consultant if she is running any special competitions. And let's not forget your guests. At every party one lucky guest will have the chance to win a catalogue prize worth $50-70 in our exciting raffle draw!


Our products are carefully sourced to ensure we are only getting the very best materials, technology, ingredients and design. We are proud of our range and we will not compromise on quality. If it's made it to our catalogue you can be sure it's something special. So you when you shop with April Nites you can shop with confidence.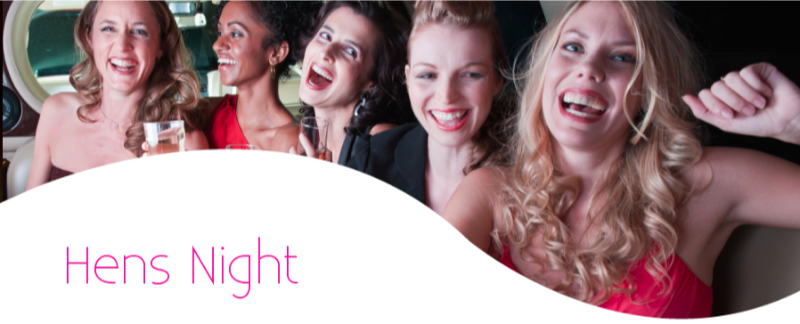 An April Nites hens party is an uninhibited night of fun for the girls: playing cheeky games, sharing sexy tips and sampling deliciously indulgent products. We make sure that the bride-to-be and her guests have a night that they will remember forever.

These are just some of the games you can look forward to at an April Nites hens party with fun prizes on offer for the winners! Games are the perfect way to start the party and put everyone in the mood to have a good time. We know that you may have a mix of ladies at your party but you can be sure that everyone will enjoy the games.

All of our hens receive a gift at the start of the party. In addition they also enjoy 10% of total party sales to spend on products of their choice. Even better, guests can start collecting orders before the party so that the hen can order lots of free products! Hens can also receive a free lingerie gift for the wedding night worth up to $120. View our hostess rewards for more information.

Our sensual product range will appeal to any new bride, in particular we offer exquisite bridal corsets that are perfect for the wedding night. We are very selective about our range. We look for quality fabrics, superior design and natural ingredients in all our products. So you can rest assured that when you shop with April Nites you are getting only the very best.

Frequently Asked Questions
How much does it cost to have a party?


There is no cost involved with booking an April Nites girls party. Guests will have the option to purchase products at the end of the night. We have chosen not to implement a party booking fee as we do not want to discourage genuine customers.

Hens parties cost $10 per head (which can be paid on the night of the party) and include a gift for the hen, extra games and game prizes for the guests in addition to the highly entertaining product demonstration.


Is there a minimum spend?


There is no minimum spend.


How long do parties last?


Parties last approximately 2 hours.


How many guests should I invite?


You may wish to have a more intimate gathering of 5-10 people or you may prefer to organise a larger get together. We can cater for both. It is entirely up to you.

Keep in mind that if you are aiming for 10 it is better to invite 15-20.


Can you provide invitations?


We can provide e-mail or text invites. We can also provide you with flyers to distribute to your guests.


Do your consultants have many products with them on the night?


All of our consultants start off with a great selection of products in their demonstration kits. They also add to their kits on a regular basis to ensure that you have a large selection to view on the night. All of our consultants will have a selection of lingerie, lotions and potions and toys. We ensure that we carry a range of sizes in the lingerie so guests can try on and find the right size for them.


Do we have to pay on the night?


Guests can pay on the night or agree on a date by which all money will be paid directly into the April Nites bank account. Please note orders will not be placed until all payments have been received. Delivery times are activated from the date that all payments are received.


How long will our orders take to arrive?


Orders will take approximately two to three weeks from receipt of all payments. Orders can be fast tracked so please advise your consultant if you need your order by a particular date.


Where do our orders go? Are they packaged discreetly?


Orders are discreetly wrapped and packaged so nobody will know what you have ordered.

Orders are sent directly to the hostess who will then distribute them to her guests. There is no postage fee when all orders are posted directly to the hostess. If you require your order to be posted to you directly a postage and handling fee will apply.


What methods of payment do you accept?


We accept cash, credit cards (except American Express and Diners), cheque and direct deposit into the bank account.


Are the parties tasteful?


Absolutely. April Nites is dedicated to revolutionising the image of the adult industry. Our parties are tasteful, classy and above all lots of fun.


How do I book?


Simply call 07 3342 6848 or e-mail
info@aprilnites.com.au
. Advise the time and date of your party, the address and your contact number.

You will receive a confirmation e-mail and will be contacted by your consultant closer to the date of your party.